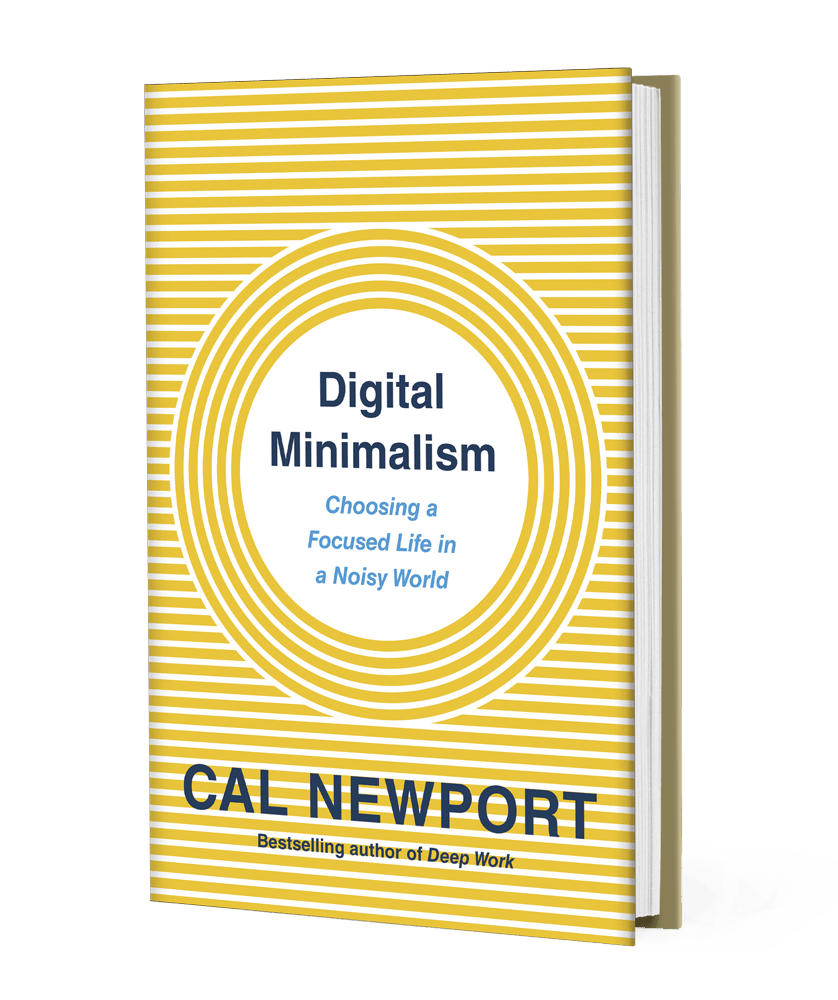 We are big fans of Cal Newport, and we have a very well thumbed copy of Deep Work in the Company book library. So when we saw that he was writing a new book, we naturally pre-ordered it and read it as soon as it was released.
Like Deep Work, Digital Minimalism includes a great deal of Cal Newports research on digital media and also summarises lots of other authors (both ancient and modern). Cal Newport is not a luddite and firmly believes that the Internet brings huge advantages. But he also believes that our attention has literally been hijacked by the social media Companies and is driven by their business model rather than what suits us. There are also some serious downsides which deserve far more consideration, such as the exponential growth in teenage anxiety which mirrors and follows the introduction and appearance of the iPhone. Is your use of Social media for hours a day making you more or less happy?
We have all become involved in social media apps with the promise of high value (like being able to keep up with our family) but instead ended up spending much of our time on addictive low value activities which do not make us happy and glue us to their sites. An interesting anecdote is that the executive who introduced the Like button on FaceBook does not use FaceBook because they know how addictive the feature is. As the 'lovable' con artists in the TV show Hustle were fond of saying the trick of the con is to "Find somebody who wants something for nothing, then give him nothing for something".
The first part of Digital Minimalism explains how Social Media has hijacked our lives. But the book is far more than just a rant. Digital Minimalism is the idea that we need a philosophy and framework that enables us to use social media in a sensible way, which delivers the real benefits without any of the drawbacks. Cal is a big fan of the Amish communities in USA who are not anti-technology (one community has a 400,000 dollar precision milling rig) but who rigorously evaluate all new ideas and only adopt those which bring them significant benefits.
The book is designed as a practical guide to it begins with the idea of a digital detox (which Cal initially ran for 1,600 people via his website). The idea is to give up all social media so 30 days and then selectively reintroduce only those things which work for you and in a more controlled way. One of the most interesting takeaways for me is the way people introduced rules to make their usage more sane.  For example, having a set time to mindlessly browse youtube for kitten videos or only watching Netflix (which was also added to the list after much debate in the book) with friends, never alone.
The book is full of practical ideas like this and also looks at the science behind the addiction of social media. The top recommendation is to delete all apps from your phone and only use on your Computer.
You can find out more on Cal Newport's website, which also contains a considerable amount of research.
This is a very readable book – well worth putting down your phone for a few hours to read….
---
Watch how to use our PDF Viewer JPedal